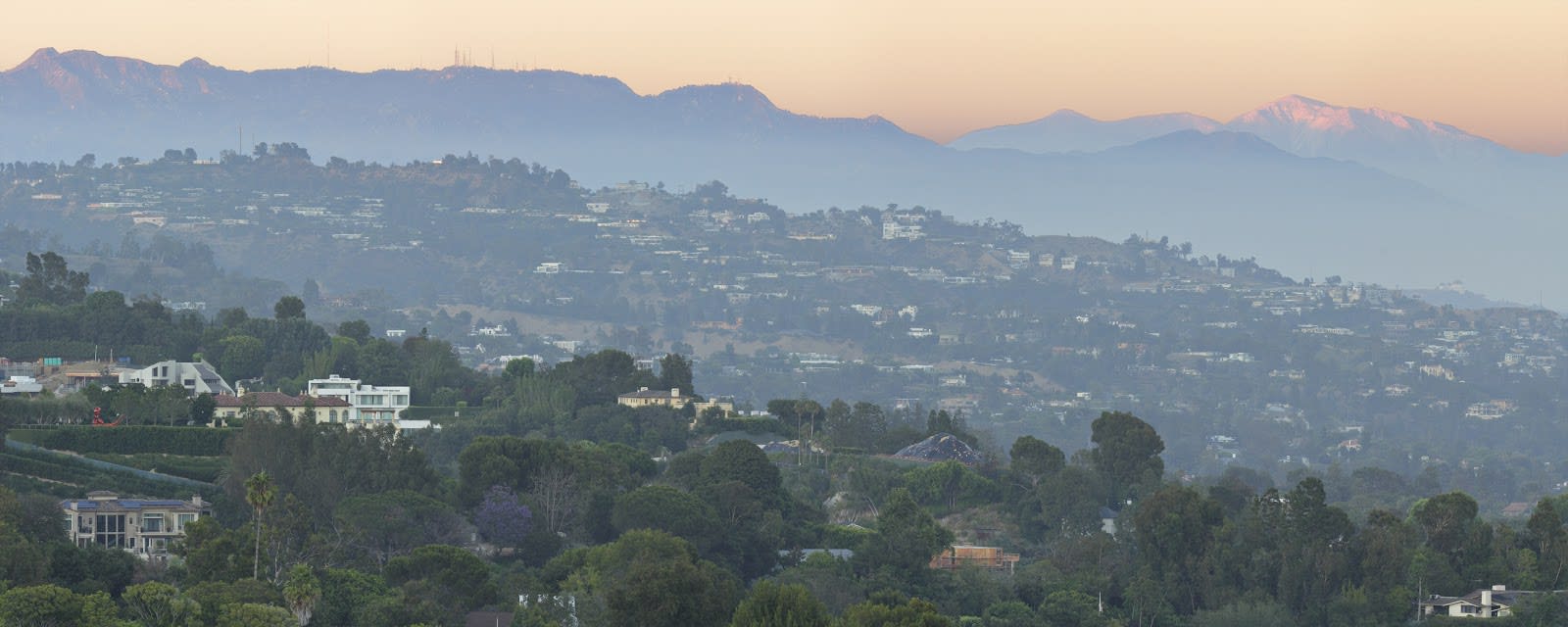 When thinking about Los Angeles, most people think about long traffic lines, flashing lights, and endless crowds on beaches, streets, and attractions. Not exactly the picture of peace and quiet.

Thankfully, the best neighborhoods in Los Angeles are not endless concrete extensions devoid of nature. Holmby Hills, located within a short distance of Beverly Hills, the University of California at Los Angeles, and other exclusive neighborhoods such as Bel-Air and Brentwood, is home to hidden park gems steps away from some of the best real estate in Los Angeles. These parks provide, quite literally, a breath of fresh air in the middle of a city known for its bustle. You have to
keep it a secret, though - and enjoy these delightfully calm havens within a short distance from your dream home in Holmby Hills:
1. Holmby Park
Needless to say, Holmby Park is the flagship park of Holmby Hills. Don't be fooled by its size - Holmby Park is the gathering place of the Holmby Hills community, yet everyone seems to find its own place here. Home to the Armond Hammer Golf Course a small pony course located throughout the park, Holmby Park is a great place to get kids into the sport of golf in a relaxed environment. The park's open spaces are also ideal for a stroll, jog, or people-watching with your furry best friend - yes, Holmby Park is dog-friendly! Children and their parents love the playground area and families can enjoy the bowling greens, barbecue facilities, and picnic tables from dawn to dusk every day of the year.
2. De Neve Square Park
A timeless park with trees that have seen generations take refuge from the California sun under their shade, De Neve Square Park is about as classic as they come. People come for the trees, the shade, the curvy benches, and the 1920s-style architecture. Named after the founder of the City of Los Angeles, De Neve Square Park is like an extension of your own lawn in Holmby Hills

While not in Holmby Hills proper, consider looking at the following parks during your house-hunting in Holmby Hills. These spectacular outdoor spaces are within close distance of Holmby Hills:
3. Beverly Gardens Park
Since Holmby Hills is technically part of the city of Beverly Hills, it's no surprise that residents of Holmby Hills spend time in their next-door-neighborhood. With multiple parks within a great park, Beverly Gardens Park has something for every kind of park visitors. Love art? The annual Beverly Hills artSHOW takes place here every year in May and October. Can't wait that long to see something strikingly beautiful? Beverly Gardens Park is home to incredible sculptures, like the flowers you see here. Love dedicated spaces? This park has a Rose Garden and a Cactus Garden. Thanks to arbors, fountains, a lily pond, and the famous 40-feet Beverly Hills sign, this park has something for everyone.
4. Will Rogers Memorial Park
The first park in Beverly Hills was originally part of the famous Beverly Hills Hotel and donated to the city for public recreation. Recently restored to recapture the hotel's original 1920's ambiance, the park's main walkway leaves a lasting impression on visitors thanks to its tall, sun-kissed palm trees on each side of the walkway. The park's antique fountain ponds are home to koi fish and turtles, and the park's walking paths are covered in rose shrubs, evergreens, and other flowering plants.